Corkins Lodge April 2019
Re.center Retreat
Corkins Lodge, Chama NM
April 25-28, 2019
Join us for a nurturing escape from life's routines. Enjoy daily yoga and meditation classes, be nourished by clean, organic cuisine, stay in a charming cabin beneath the gorgeous Brazos cliffs, be surrounded by forest and wildlife, and marvel a the endless stars at night. Camp fires, a book exchange, and an afternoon of nature-based art are just some of the experience you will enjoy in this intimate, nature-based wellness retreat.
Corkins lodge is a rustic and comfortable lodge located near Chama NM. The lodge's property holds exclusive access to many hundreds of acres of some of the most incredible geological features and wilderness in New Mexico. Guests will be lodging under the bright stars in diverse cabins; shared or private cabin options are available. The central lodge area features a seasonal wood-heated pool, bonfire pit, and a beautiful fishing lake that reflects the changing colors of the towering cliffs.
The property provides instant wilderness immersion and ample walking trails, weather permitting. Corkins lodge sits at the base of the majestic 1.7 Billion year old brazos bluffs which stretch nearly 2,500 vertically overhead. This is one of the oldest rock formations in North America, and their geological origin predates even those in the oldest, deepest portion of the Grand Canyon.
Our spring retreat offers the opportunity to see the seasonal El Chorro waterfall cascading down the Brazos Cliffs. El Chorro is one of the world's highest waterfalls, plunging some 1,700 feet when it's active. It's produced by Spring runoff from the plateau behind the towering Brazos Cliffs and flows beautifully above the lodge every spring.
Each day, you will wake in a gorgeous wilderness setting, where you will have multiple opportunities for yoga, meditation, self-care, and nature experiences. Delicious, organic food will nurture your body and support your return to your center. Free time for either socializing or retreating into solitude will be available every day. You will be continually invited to listen within, to follow your intuition, and to move according to how you are feeling in the moment.
Book Exchange
Each individual will be asked to bring a copy of one book that they feel inspired to share, one that has made a meaningful impact in their lives. Everyone will give and receive a great book!
Lara Bache, E-RYT 200, has been teaching creative, intentional yoga and meditation to diverse populations since 2009. She is currently the executive director of Santa Fe Community Yoga, a nonprofit yoga studio, where she teaches weekly classes, workshops, and special events. She also leads a number of annual retreats in special locations. Lara is passionate about celebrating embodiment and compassionately guiding individuals back to their own innate wisdom.
Jackson Mathey, LMT RMTI, has been teaching meditation, science and bodywork since 2014. He currently teaches at the Santa fe School of Massage (formerly Schere Institute of Natural Healing) as well as workshops and retreats. He loves the process of connecting people to their body, the physical experience and the world around them. He is an avid outdoors-man and artist who loves connecting people to the wilderness. Jackson works closely with nature, sound and anatomy.
We will have the honor of having our meals prepared daily for us by Brigita Lacovara. Brigita describes her food as "... honest, essential, pure, natural, vital, conscious, true, wise…" Please look through her website to get a sense of her style, and make sure you have a snack handy when you do...
Enjoy a wide range of clean, nutritious and satisfying dishes made with traditional techniques, modern knowledge and international flavors. Brigita creates mouth-watering artisan goods from organic, locally-sourced, wild-crafted ingredients; All made with love.
Our meals will be naturally free of gluten, corn, cane sugar, soy, and many other common allergens, but full of delectability. Please let us know if you have any special dietary considerations; you are in good hands with Brigita.
Choose between three basic lodging options:
~ Private cabins for small groups, couples, or individuals
~ Private bedroom in a shared cabin for pairs or individuals
~ Dorm room style arrangements in bunk beds
For detailed info on cabins click here to visit Corkins Lodge's website. Please contact us with any questions.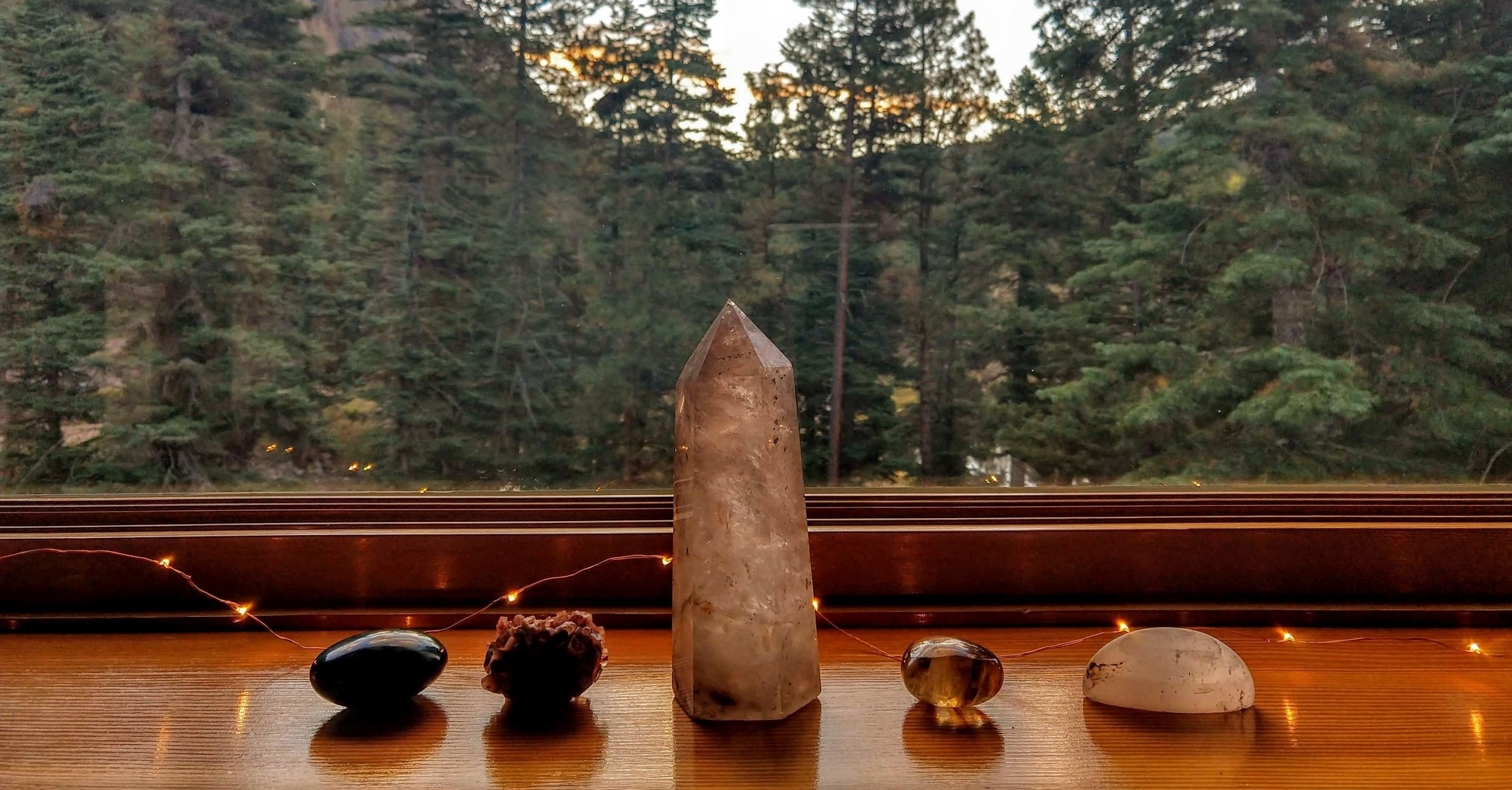 Tuition (includes food) per person:
$410 Regular
$370 Early Bird (by April 3rd)
Lodging Prices (entire retreat - not per night):
$130 Dorm rate: (per person)
$230 Shared Cabin, Private Bedroom (per bedroom)
$380 Private Cabin (per cabin)
Questions? Drop us a line at recenter.retreat@gmail.com